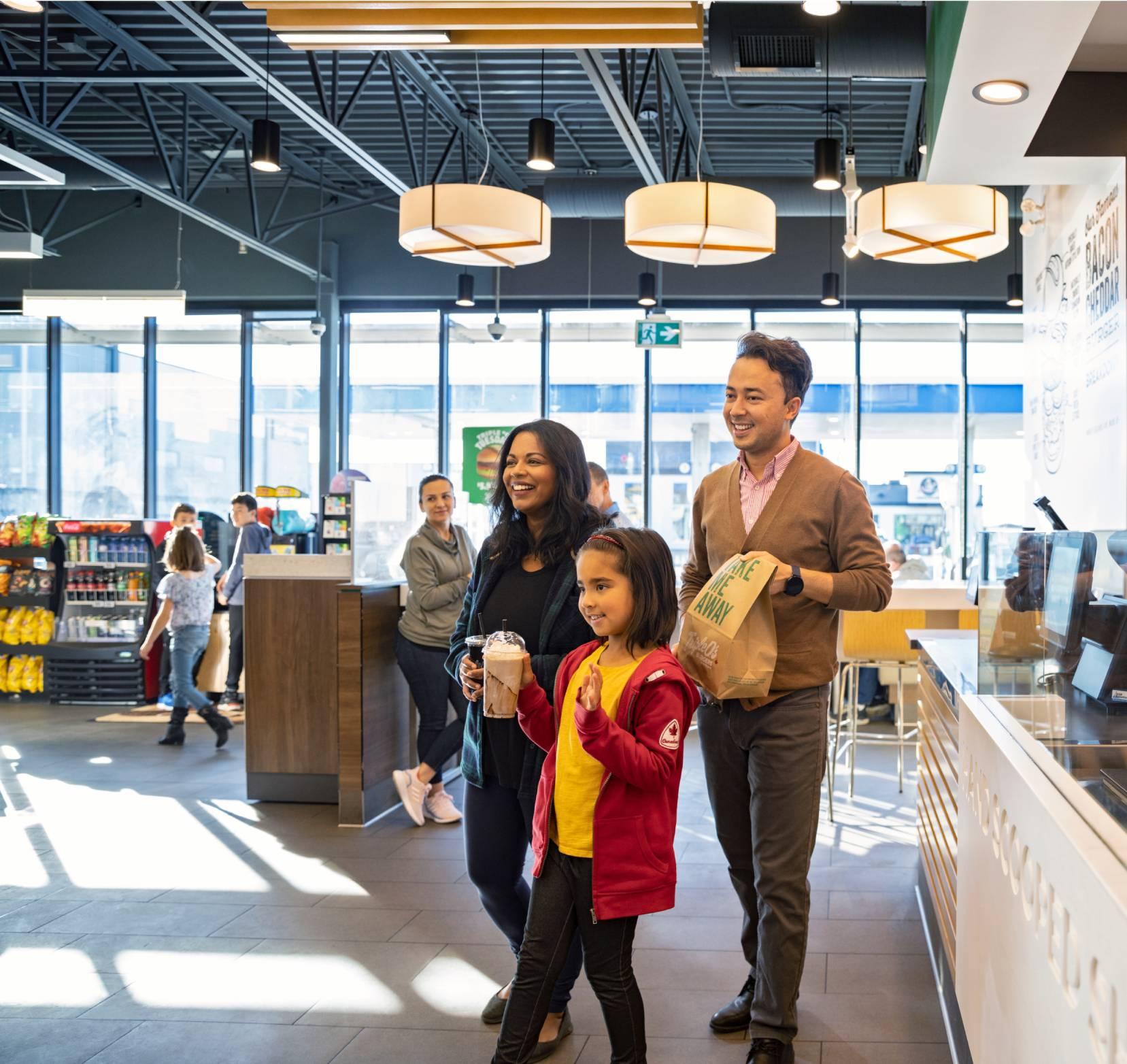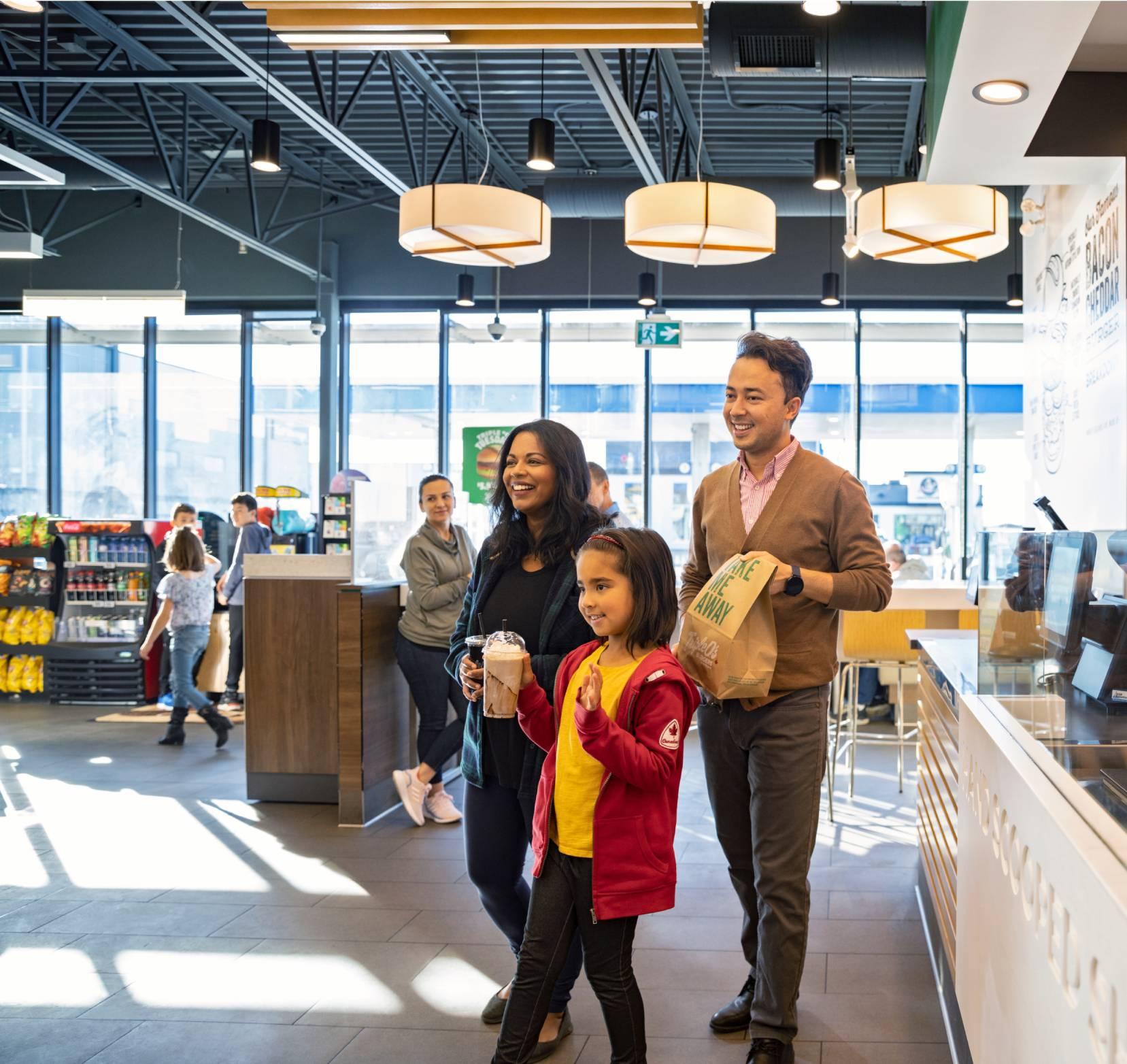 Wherever life moves you, we make the journey more convenient.
Wherever life moves you, we make the journey more convenient. Our flagship ON the RUN locations offer bright and inviting rest stops with great food and coffee that make you want to stay a little longer. Members of our Journie™ Rewards loyalty program can collect on their fuel and convenience purchases making their dollars go further.

A modern oasis on any journey, our ON the RUN locations power you further. Recharge with Bistro coffee, Triple O's and M&M Food Market meals, while enjoying upgraded and clean restrooms, 24/7 staff, bright lighting and convenience store goodies to take along the way.
Bistro at ON the RUN

Enjoy a fresh take on coffee. Every cup is made with freshly ground Arabica beans and served in to-go cups made from 100% bamboo fibre. The ultimate in sustainability.

Ultra-Fast EV Charging Network

We're powering the future of movement, building one of British Columbia's largest ultra-fast charging networks capable of charging most EVs in under 30 minutes. So whether you refuel or recharge, we can all move forward together.

Journie™ Rewards

Make the most of every journey when you fill up with journie™ Points. Earn fuel discounts and convenience rewards, or use your points to purchase carbon offsets and reduce your environmental impact. Get more. Refuel for less.
Our Owned Convenience Brands
59th Street

Fuel up with our own private label brand of snacks and treats that make every journey more enjoyable.

Cargō

From windshield washer fluid to car care products and, Cargō powers your journey with everyday essentials.