Energize Your Career
Our brands power all kinds of journeys. We'd like to help power yours.
We have exciting opportunities for professionals, engineers, tradespeople, drivers, gas station and C-store associates, and new graduates. Together, we are on a journey to thoughtfully power people, communities and businesses further. In ways we know, and in ways we know are good for tomorrow.
Opportunity
We power journeys. The short trips and the long hauls. We build on the needs of today, and the opportunities of tomorrow. We never sit still, and neither do our people.
Forward Focus
Whether it's energy, convenience or food, we're on a journey too. One that's moving us all thoughtfully into the future. We see energy in change.
BOLD Behaviour
We are down-to-earth achievers committed to our customers, colleagues, and communities. We are empowered to Build, Own, Lead, and Deliver because we believe the 'how' matters as much as the 'what'.
Belonging
Our journey is guided by a strong focus on building a culture of diversity, equity, and inclusion so that all Parklanders can be their authentic selves.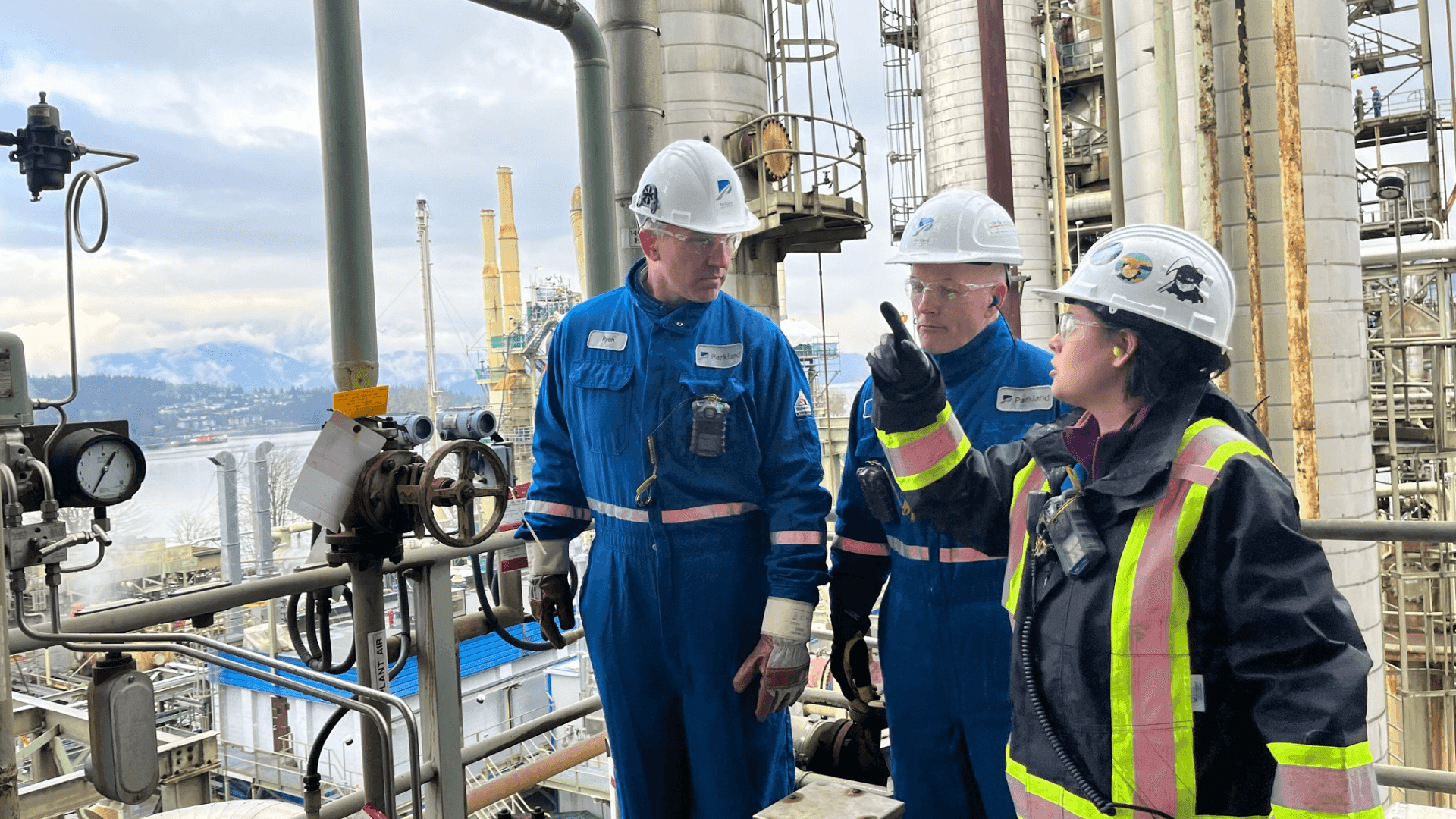 Life at Parkland
We like to describe Parklanders as being humble, hungry and smart. That's why together, at work and in life, we win. For those who embrace change, think fast and act quick, your journey at Parkland will go far.
View more opportunities within Parkland's family of brands
We Want You To Shine
We are committed to providing equal opportunities to all applicants. If you require accommodation due to a disability, you will have an opportunity to notify us when scheduling your interview.
Recruitment Fraud Notice
Recruitment fraud is a growing trend involving fake job postings to garner money or personal data from unsuspecting applicants. This type of fraud usually occurs through online services, including bogus recruitment websites and job boards, unsolicited emails, text messages or instant messaging. We want to help you protect yourself from criminals who use trusted brands like ours to scam victims through recruitment fraud.
Parkland will NEVER:
Request money or charge fees for work visas, taxes, a portion of travel expenses, etc.

Request personal information early in the process such as passport details, contact information, and bank account details.

Send emails from personal accounts such as Yahoo, Gmail, Hotmail or Live.com.

Have a considerably urgent tone. Make substantial spelling and grammatical errors, as well as poorly formatted documentation.
Parkland will ALWAYS:
Send emails from verified Parkland email addresses which end with @parkland.ca or @parklandusa.com.

Post ALL legitimate jobs on our website at www.parkland.ca.
If you have any concerns, see suspicious job advertisements, or receive suspicious communications that reference Parkland or our brands, please submit an inquiry through our Contact Us page. If you think you are a victim of recruitment fraud, we advise you to contact local law enforcement immediately.